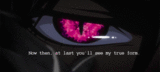 space marine on the pc
Started by
Kite Arca
,
Jul 08 2015 06:04 PM
Posted 08 July 2015 - 06:04 PM
Does anyone play this or am i alone on this?
I hear you calling calling for me Queen of battle Infantry
---
Posted 08 July 2015 - 07:33 PM
I personally don't but I can link you up with the Death Guards PC side, considerably smaller than the 360 side was when we were active there, only about 11 guys and around 5 active but still enough. Afew other guys that aren't affiliated from the 360 that I could get you in touch with too if you want.

I don't think Farther's For Justice will allow you in the protest where you will be running around on a really high roof while pissed off your face
---
Posted 09 July 2015 - 02:52 AM
I plan to get it on pc once my tower is done.
---
---