1

Lord Emperor Please Let It End!!
Posted by
CruciasNZ
, in
Website
26 December 2013 · 2,111 views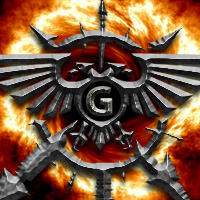 So I started the conversion process from 1.0 to 2.0 this morning (26th December 2013, 9am NZST) and have only just finished (7.10pm). The automated converter turned out to be a bit thick and needed its hand held most of the way, yay me! (Hence the blog title)
As of time of posting this most of the new features work. However there are a few things to note and I detailed them
in a post here
; however I'll include a short summary here (also some things will be here but not there):
Not all Avatars converted, but you should reload them anyway so that the super-cool-slider-thing at the top of the website displays them properly
There was an issue with PMs so only 450/53000 converted. We will attempt to convert the rest with the help of our software vendor, but being Xmas there will be delays
All the internal forum links will be broken now

Tell the post owner if you come across one so they can fix it

Moderation Warnings now last a year and are now point based (not % based)

Insta-Ban is 50 points
'Reasons' have been scaled accordingly

Sig Violation is 1 point the first time
Posting Porn is 50 points

Chat is Staff Only due to it only holding 5 people
Blogs are visible to all, but create-able by GC, Premium and Admins

Only those groups can comment on them

Head Mods are now Admins for simplicity
Members can create &/ join up to 2 Factions on the 2.0 system

For ​Premium Members that limit is 4

Premium Members will be pruned sometime soon to reflect the true state of who helped 2.0 become a reality. Subscriptions for it will go live later

1.0 Group Migration Deadline is 1st January 2014 (~0900 GMT)

There is no longer an "Inactive Account" feature.

It is now a voluntary ban that you must ask for

Support Centre is now located within your Client Area

Located inside the Profile Menu accessible from the drop-down box beside your login name, below the right side of the Slider.
I'm sure there's plenty more I should post but by now I cannot be fucked

Enjoy the new site!
~Cru